Amazon announced Q2 2022 earnings on Thursday, reflecting business performance from April through June.
In Q2, net sales were $121.2 billion. Operating income came in at $3.3 billion, compared to $3.7 billion in the first quarter of the year. Additionally, as the announcement notes, Amazon launched Amazon Marketing Stream (Beta) and Amazon Marketing Cloud during this quarter. Also: fans of The Lord of the Rings will want to mark September 2 on their calendars.
Although Prime Day 2022 fell in Q3, this earnings report offers a preview of the event's success: "Prime members worldwide shopped more and saved more this Prime Day than any other Prime Day event, purchasing more than 300 million items and saving more than $1.7 billion. On July 12 and July 13, Prime members worldwide purchased more than 100,000 items per minute."
Amazon has taken some additional steps recently to address the problem of fake reviews: "Amazon filed legal action against the administrators of more than 10,000 Facebook groups that attempt to orchestrate fake reviews on Amazon in exchange for money or free products."
Below are a few key metrics from the earnings report.
Amazon Advertising Revenue Up by 21% Year Over Year
In Q2, Amazon saw $8.8 billion in ad revenue, up 21% year over year. It's worth noting that unlike this year, Prime Day fell in Q2 of last year. We'll have to wait until this fall when Q3 2022 earnings are released to assess the impact of this year's Prime Day on advertising revenue.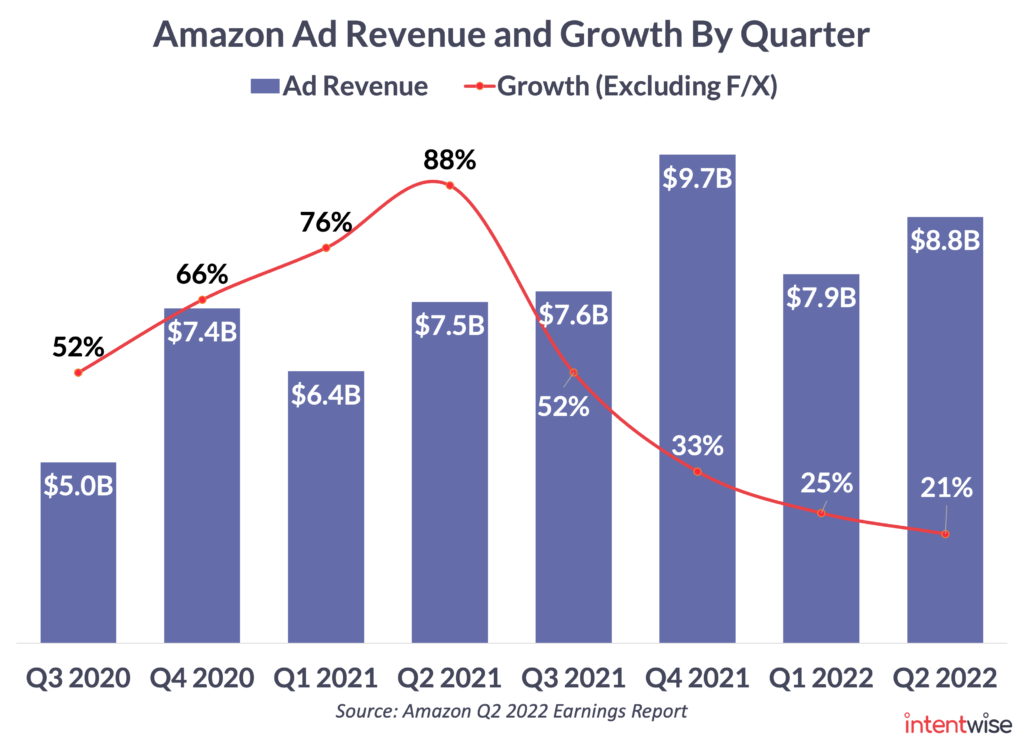 "Other" Takes the Lead in Net Sales Growth Rate
While AWS and advertising continue to be key growth drivers, the major outlier this quarter was in the "other" category. The footnote explains this category: "Includes sales related to various other offerings, such as certain licensing and distribution of video content and shipping services, and our co-branded credit card agreements." It remains to be seen how Buy with Prime and the One Medical acquisition will play into Amazon's future growth.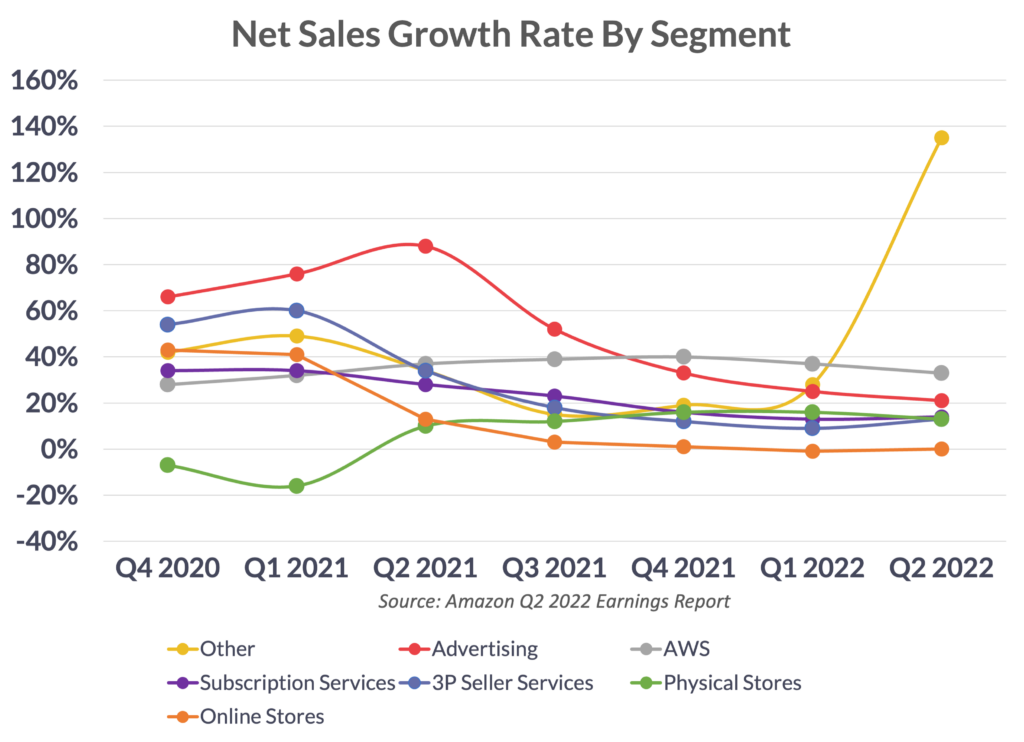 Net Sales Guidance vs. Reported Growth
For the first time this year, sales growth guidance has reached double digits.