Amazon announced its latest quarterly earnings report, reflecting business performance for the first quarter of 2022. This quarterly report is the second to specifically call out advertising revenue into a separate category, first introduced in Q4 2021.
In Q1 2022, net sales grew by 7%, while operating income came in at $3.7 billion, both of which were within guidance. However, Amazon reported its first quarterly net loss since 2015.
Among other highlights, Amazon introduced "Buy with Prime," a new offering that allows Amazon Prime members to buy online off-Amazon and still avail the benefits of Prime membership. Prime Day is scheduled for July. Amazon's foray into healthcare continues with the expansion of Amazon Care, which is both in-person and virtual health services. Amazon also plans to launch more than 3,000 low-orbit satellites to deliver broadband access to underserved communities in an initiative called Project Kuiper.
Below are a few key metrics from the earnings report.
Amazon Advertising Revenue Up by 25% Year Over Year
Ad revenue continues to grow, albeit at a slower pace. Amazon's 2021 ad revenue was $31 billion. At a 25-30% growth rate, our estimate for 2022 ad revenue is approximately $40 billion.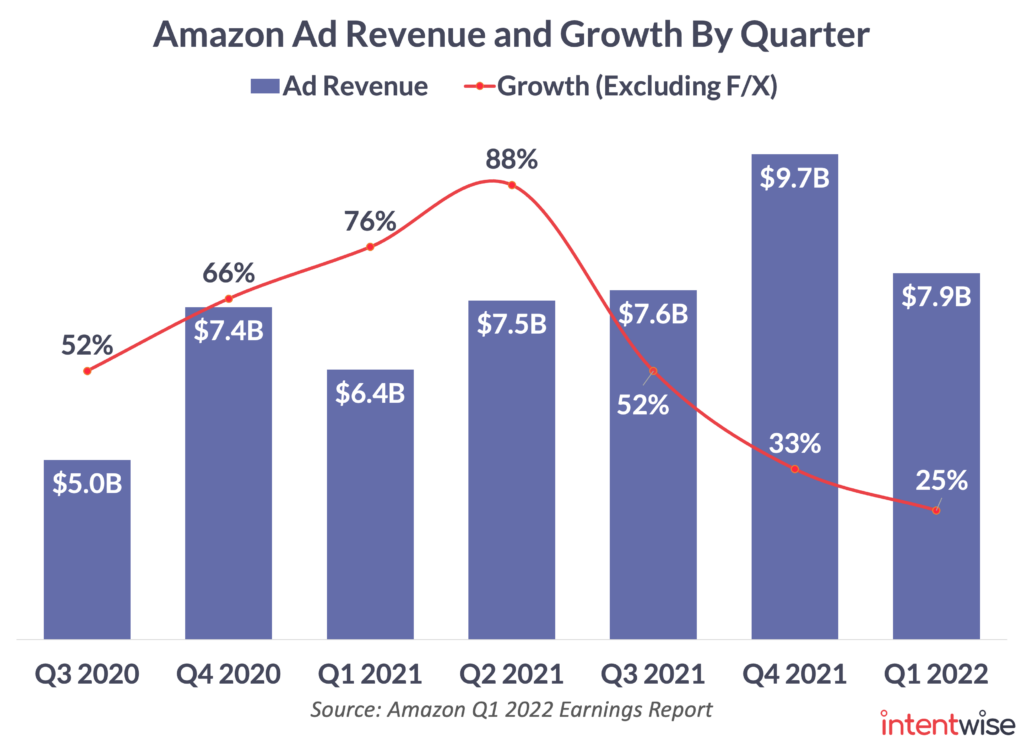 Amazon Web Services Continue Strong Growth
Amazon Web Services (AWS) and advertising continue to be key growth drivers for the company.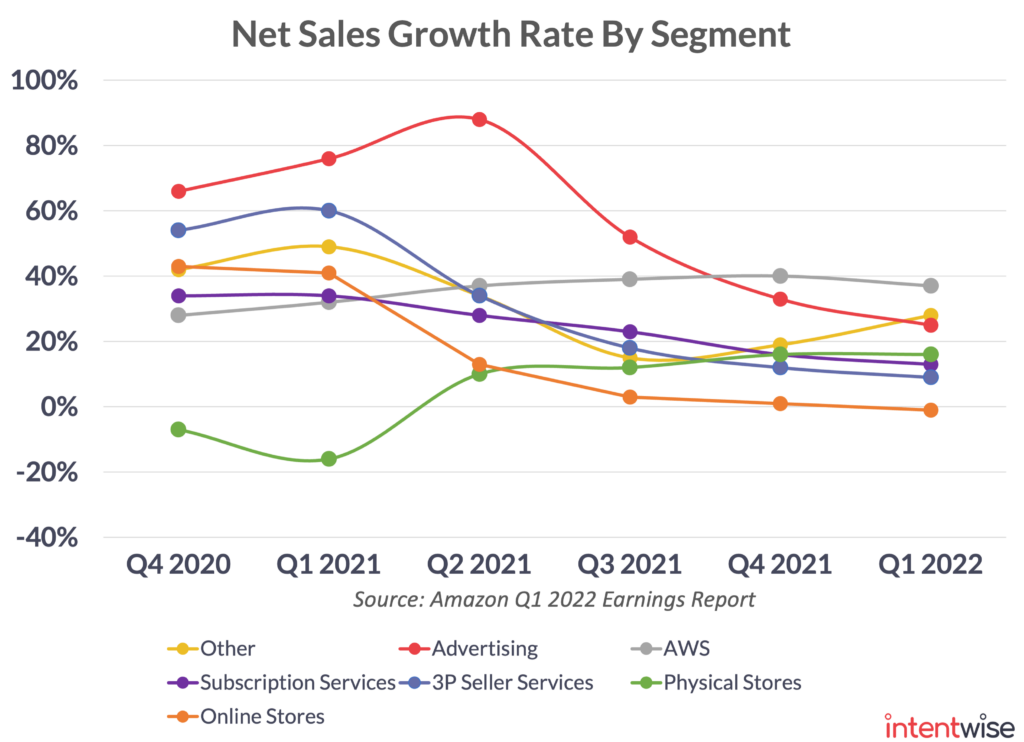 Net Sales Guidance vs. Reported Growth
Sales growth guidance continues to be in single digits.