As the Intentwise team and other industry pros wrapped up at this year's unBoxed show in New York, Amazon dropped its latest quarterly earnings report. Here are the top-level highlights:
In Q3 2022, net sales were up by 15% ($127.1 billion compared to Q2's $121.2 billion). Operating income continued to drop, now at $2.5 billion for the quarter.
This quarter included the drop of several new features at the Amazon Accelerate sellers conference, including using Sponsored Brands to drive traffic off Amazon. The company opened new fulfillment centers in the U.S., Mexico, Canada, Ireland, and Turkey. The first Prime Day event of the year also took place in the beginning of this quarter. We'll have to wait for Q4 results to see the impact of 2022's second Prime Day (the Prime Early Access Sale) held in October.
Advertising revenue on track to hit about $40 billion
Advertising revenue reached $9.5 billion in Q3, which brings year-to-date ad revenue to $26.2 billion. With a 25–30% growth rate, ad revenue is on track to hit about $40 billion in 2022.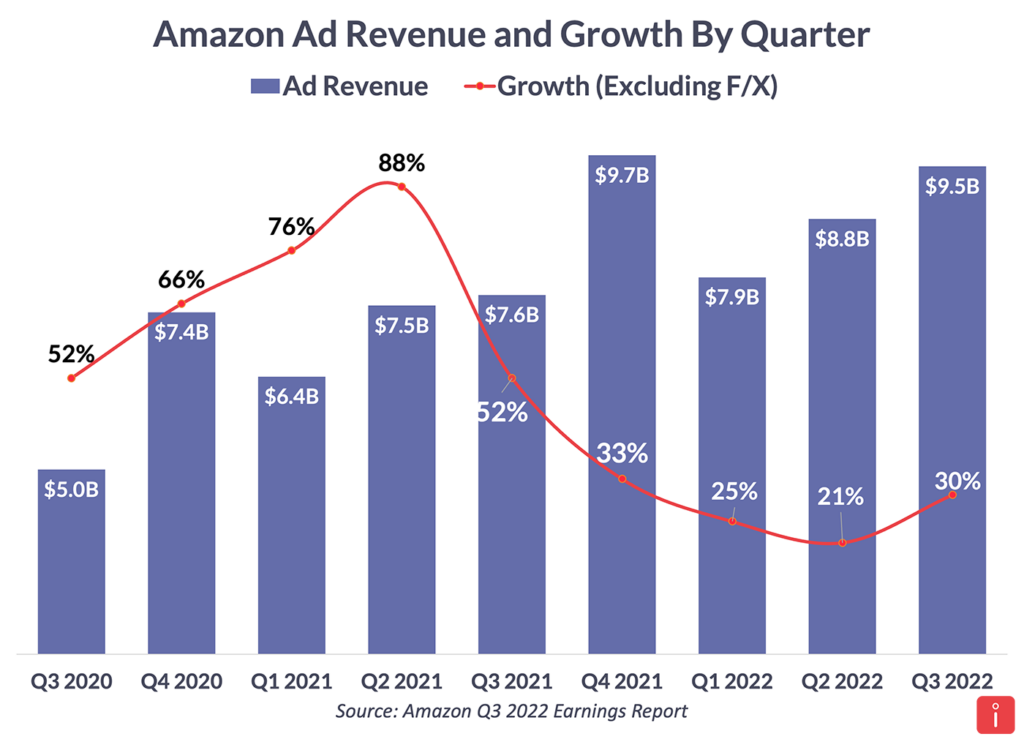 Advertising is back on top
Advertising is once again the highest growth segment, followed closely by Amazon Web Services (AWS).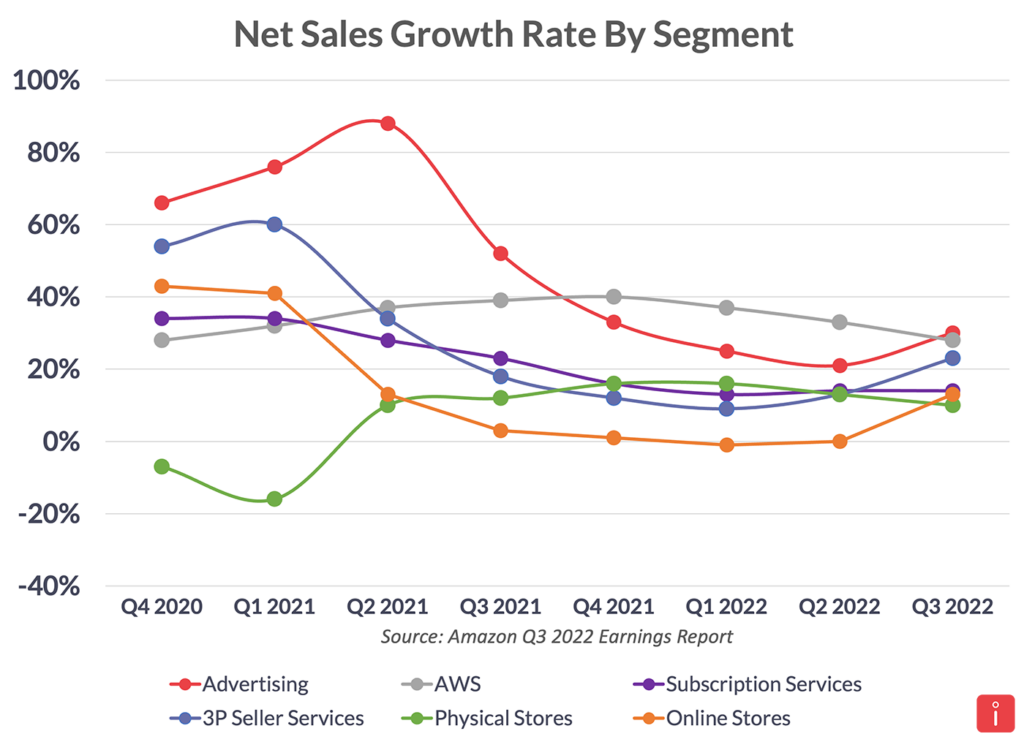 Net Sales Guidance vs. Reported Growth
After reaching double digits last quarter, the net sales growth guidance is a more modest 2–8% for the final quarter of 2022.