On Thursday, Amazon released its final quarterly earnings report for 2021, and for the first time, broke out ad revenue into its own category, perhaps in an effort to shine a light on the tremendous growth the company is experiencing in this area.
In 2021, Amazon's ad revenue achieved 47% growth over 2020, topping out at $31.2 billion. This will likely continue to grow, especially as Amazon opens up to non-endemic advertisers. In addition, cost-per-click (CPC) continues to rise due to increased competition. Assuming at least a 30% growth rate this year, the company's ad revenues in 2022 could exceed $40 billion.
As Amazon continues to remain the biggest player in the retail media space and competition continues to increase as well, it's ever more important that advertisers have a sophisticated enough strategy to adapt to the nuances of the marketplace.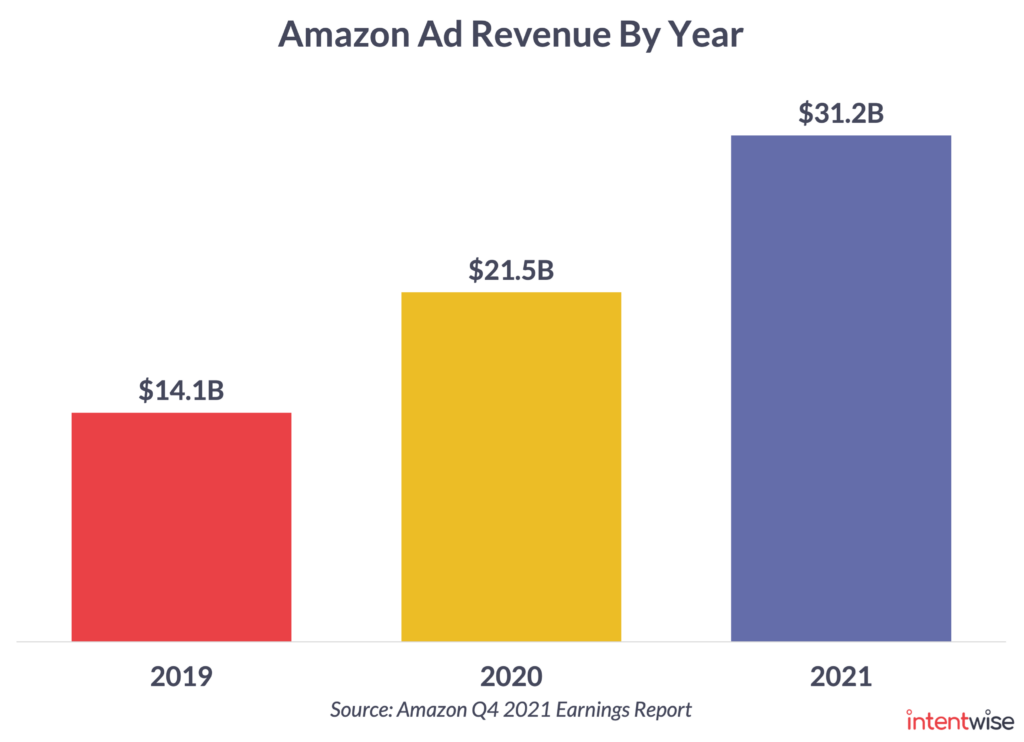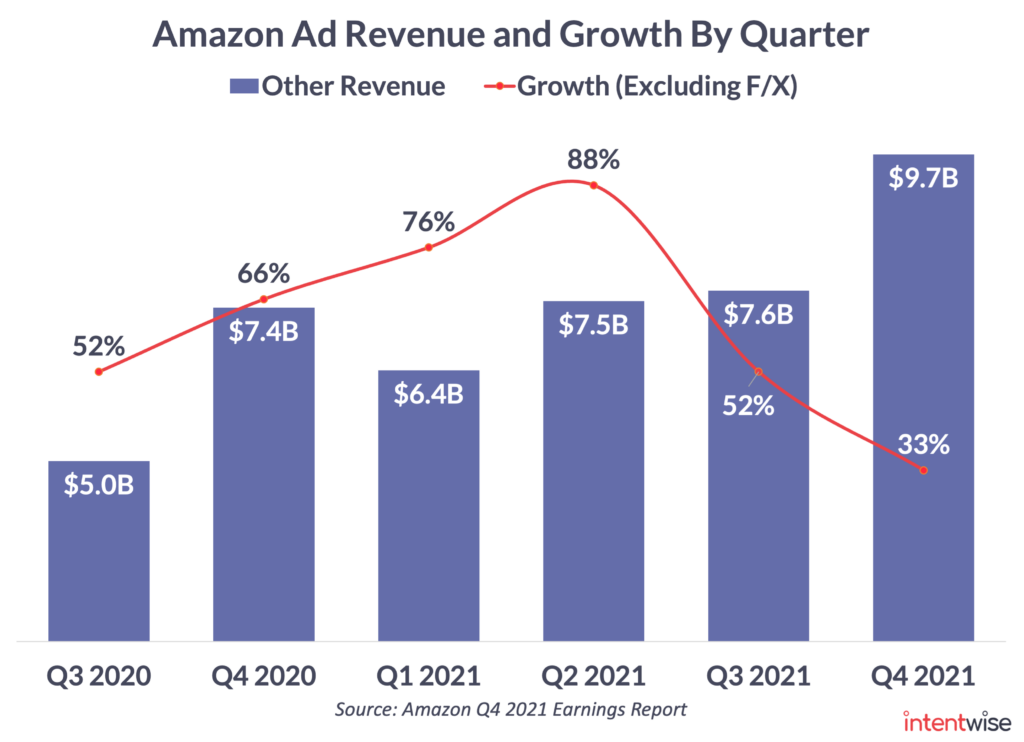 Amazon Ads Top YouTube Ads
To put this in context with other digital advertising channels, Amazon's 2021 ad revenue was above YouTube's ad revenue for the first time.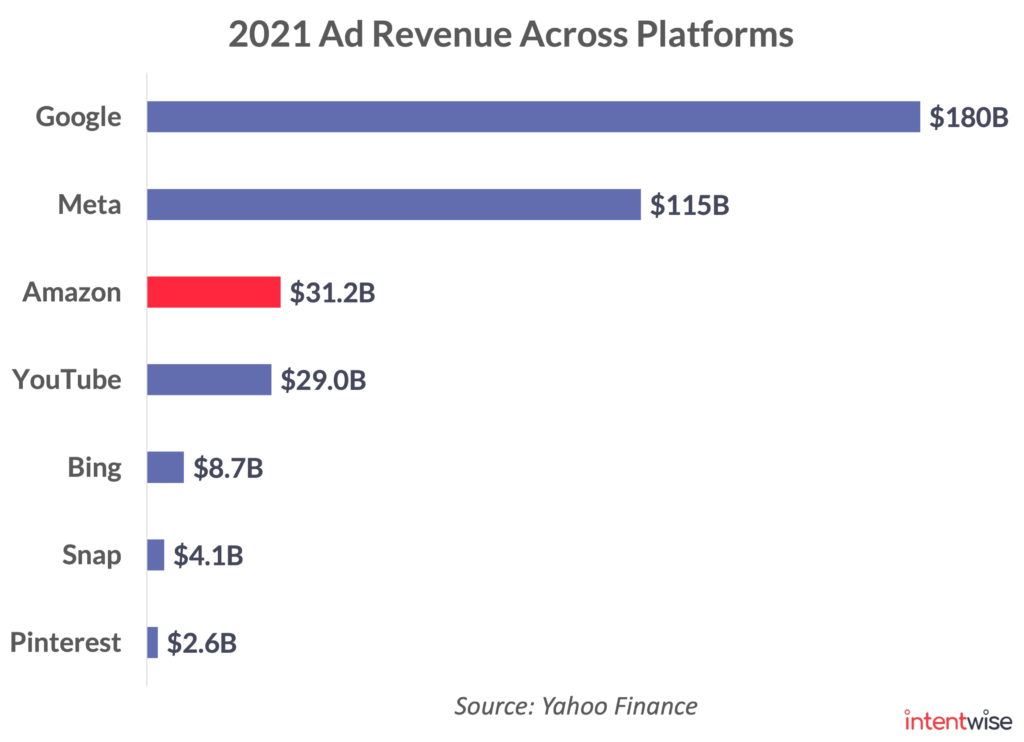 Amazon Web Services Experiences the Most Growth
Across Amazon's various segments, advertising had outpaced Amazon Web Services (AWS) for several quarters, but in the last quarter of 2021, AWS is back on top as the biggest growth driver.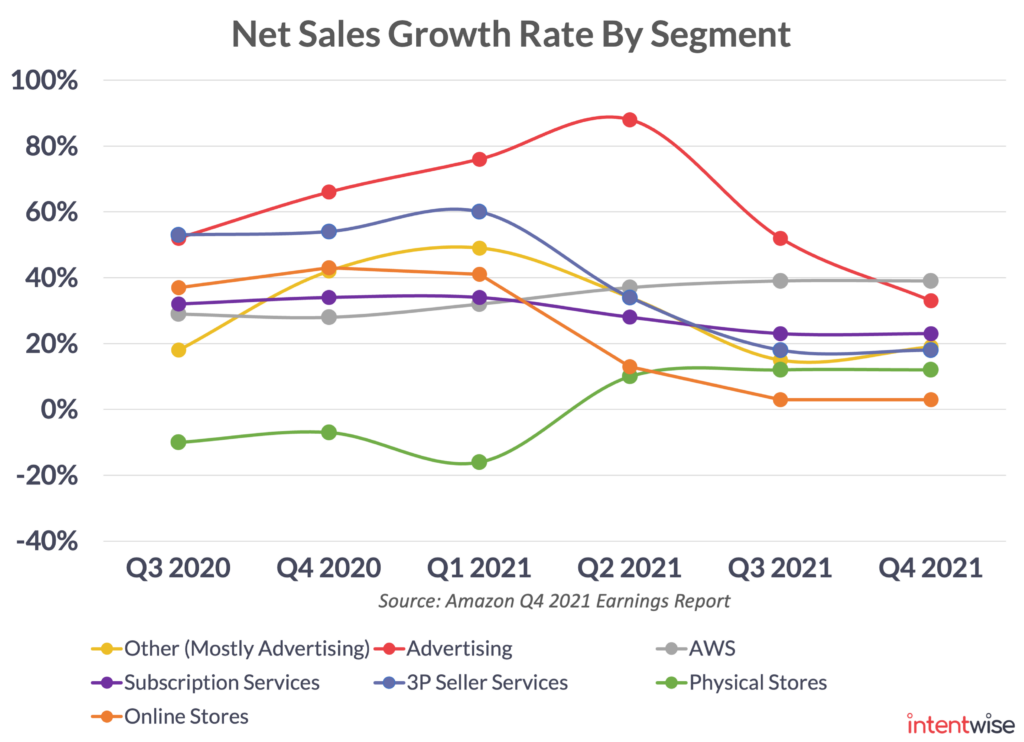 Net Sales Growth Guidance vs. Reported Net Sales Growth
Growth in the first quarter of this year is expected to be in single digits (between 3% and 8%), but it's worth noting that this is comparing against the first quarter of 2021, when the company experienced significant growth.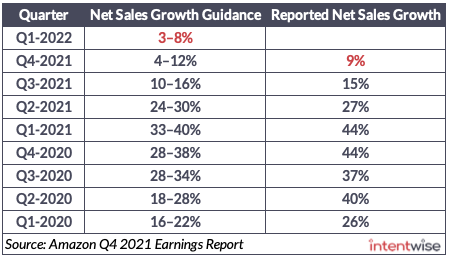 What Overall TACOS Means for Advertisers
Amazon advertisers are familiar with total advertising cost of sales (TACOS) as a means to measure effectiveness of ad spend. However, if ad revenues and gross merchandise value (GMV) across all of Amazon are examined, it's possible to calculate TACOS sitewide, which in 2021 was 5.25%. This serves two purposes: it allows advertisers to evaluate their own TACOS against the sitewide statistic, as well as estimate the size of retail media on other platforms such as Walmart, Target, and Best Buy.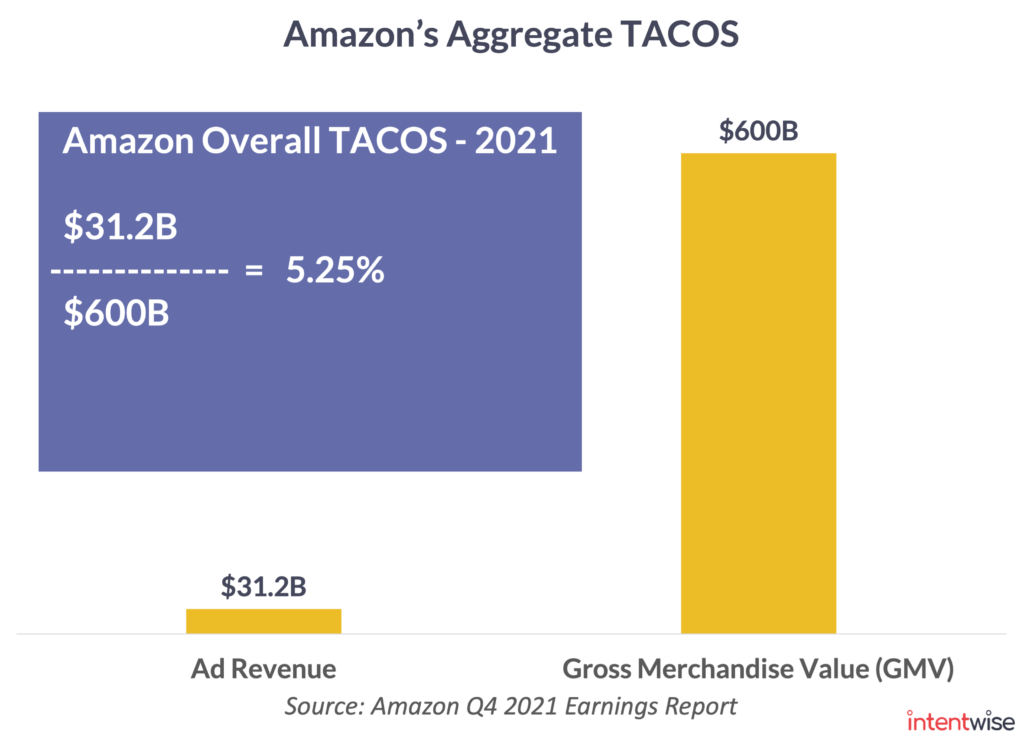 This post has been updated.