Amazon reported earnings last week for Q1 2020. COVID-19 has introduced uncertainty into the plans of many advertisers. In this context, we looked for data points that could shed some light on what to expect going forward. Below are two metrics of note:
1. Q2 – 2020 sales growth guidance between 18% and 28%
Net sales growth guidance for Q2 2020 is between 18% and 28%. Note that in the past several quarters, Amazon has consistently met or exceeded the high end of the guidance (see table below).

2. Advertising revenue grew by 44% in Q1
The advertising juggernaut continues to roll, with a 44% growth in Q1 Amazon's earnings. With a sales guidance of 18% to 28%, expect to see good advertising growth numbers in Q2 2020 as well.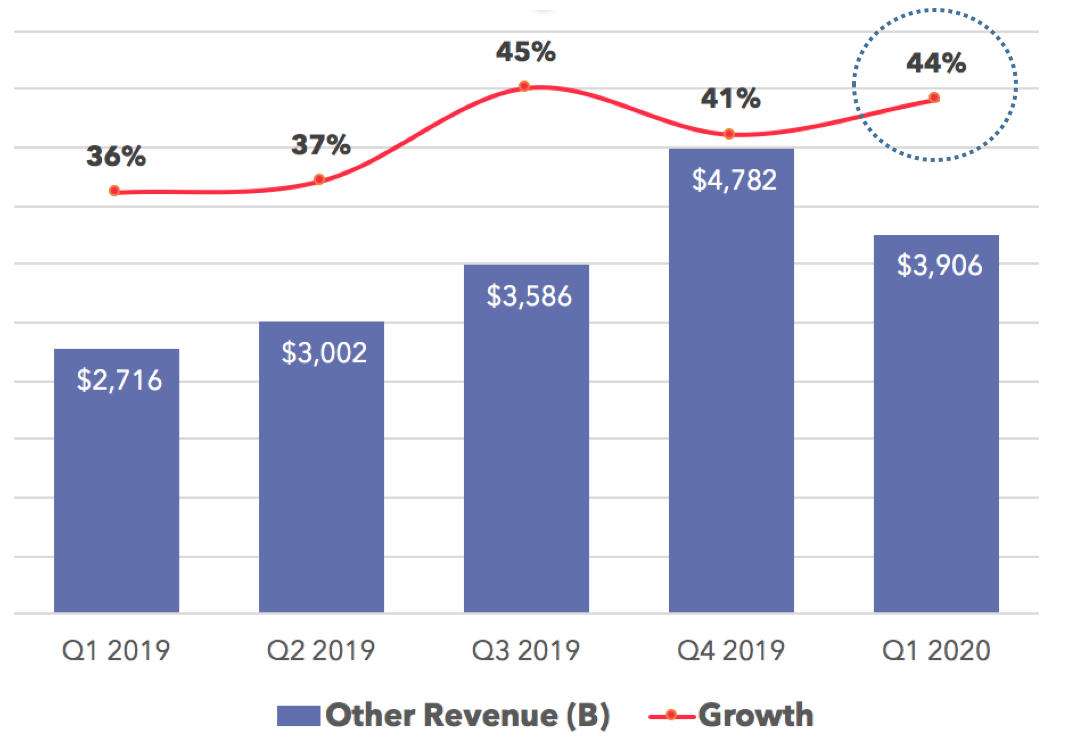 Note: Advertising revenue is reported under the "Other" line item in the quarterly filings. "Other" includes sales of advertising services, as well as sales related to our other service offerings.
Read our post "Re-Evaluating Amazon Advertising Plans because of COVID-19?" for tips on how best to respond to changing shopping habits during the pandemic.