We launched Intentwise Analytics six months ago with a clear goal: help advertisers easily access their Amazon data so they can stop wasting time collecting data and focus on analyzing data. We're proud of the work we've been able to accomplish with our first cohort of clients.
A lot has changed in the last six months in Amazon's advertising space. Amazon Marketing Stream (AMS) was announced in June. We've repeatedly said that Amazon Marketing Cloud (AMC) is becoming the center of Amazon's advertising measurement. With that context, we've spent a lot of time internally thinking through our powerful analytics platform and how to best evolve that to the changing landscape.
This is all a long way of saying that today, the Intentwise team is excited to debut Intentwise Analytics Cloud—an even better and more powerful version of the service we launched back in June. We're now completely integrated with AMC and Amazon Marketing Stream, and the breadth of data that this can provide to our clients is almost too much for us to get our heads around. (Almost.) Intentwise Analytics Cloud now processes billions of rows of data every month for our clients, giving them direct access to insights previously unavailable to Amazon advertisers.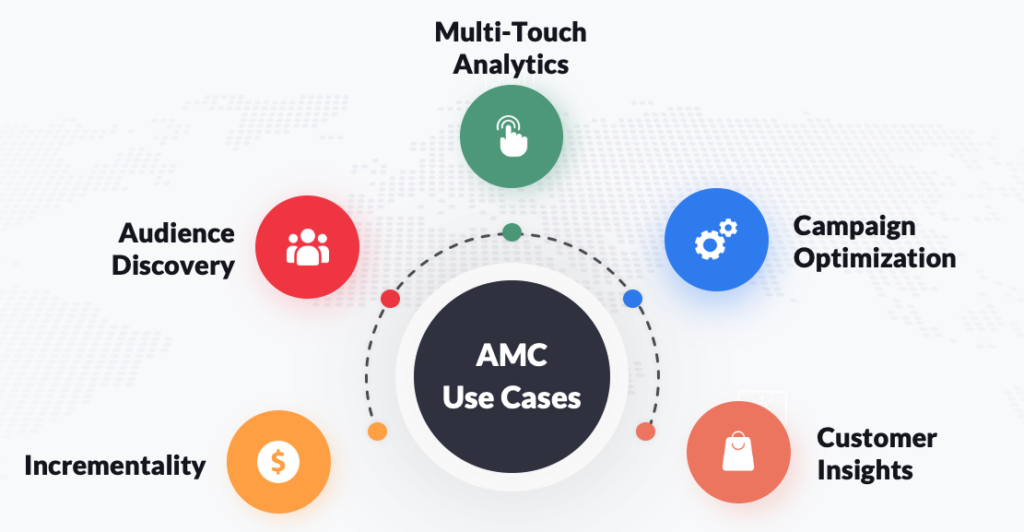 In addition to our advanced data collection, warehousing, and pipeline services, we're proud to offer pre-built AMC queries to jump-start our client's ability to leverage this data—no SQL (Structured Query Language) required. These queries are already available to any client using the Intentwise Analytics Cloud platform. We are building these queries around the five pillars of AMC use cases our team has identified so far:
Incrementality
Audience discovery
Multi-touch analytics
Campaign optimization
Customer insights
Our team is working closely with Amazon to discover additional use cases every day. In addition to writing custom SQL queries for our clients, Intentwise Analytics Cloud also offers advertisers direct access to our growing library of templatized reports, helping them visualize data in minutes. Advertisers using Intentwise Analytics Cloud already have access to powerful visualizations such as device and campaign path to purchase, customer lifetime value, and new-to-brand metrics for Sponsored Products.
If you're new to AMC and not sure where to start, please reach out to us via chat or book a demo of the platform—we'd love to share the power of Intentwise Analytics Cloud with your team.