Amazon reported earnings for Q3 2020 yesterday.  Here are a few key highlights:
Net sales up 37%, Advertising and 3P Services the primary growth drivers
Amazon's net sales were up 37% to $96.1B. Advertising and 3P services were the top growth drivers. Physical store sales have declined as expected.
Advertising revenue grew by 49% in Amazon Q3
Advertising revenue is up 49% YoY. Year-to-date advertising revenue is around $14B. We expect 2020 ad revenue to be between $20B to $25B. While Q2 vs. Q1 was relatively flat, there is a significant jump in ad revenue in Q3 over Q2. We believe this is in part because of the easing of the restrictions on non-essential categories.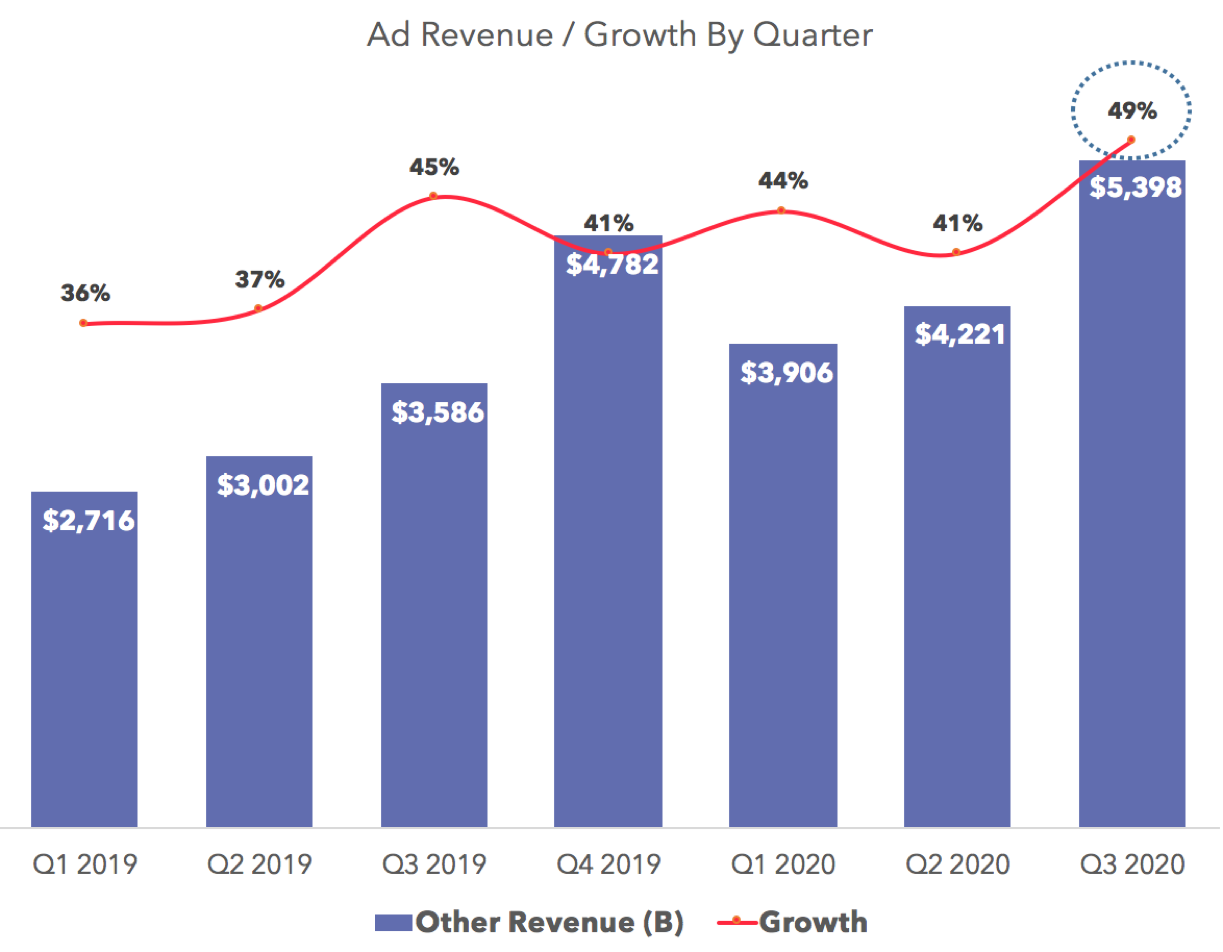 Note: Advertising revenue is reported under the "Other" line item in the quarterly filings. "Other" includes sales of advertising services, as well as sales related to our other service offerings. 
Q4 Net Sales Guidance: 28% to 38% growth
Net sales guidance for Q4 is between 28% and 38%. If history is any indication, barring any surprises, Amazon will likely meet or exceed the high-end of guidance. The guidance also suggests that growth in Q4 will be closer to what we have witnessed in Q3.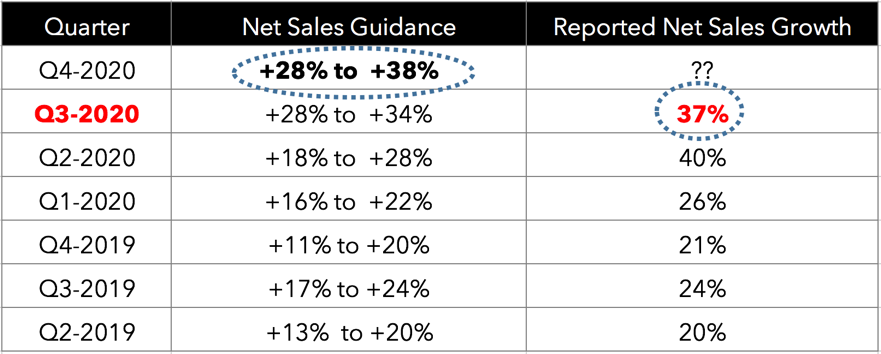 Other Highlights
Amazon's global expansion continues. The number of countries participating in prime day grew to 20. Amazon went live in Sweden very recently. Amazon Fresh grocery stores went live in California, packed with the latest physical store shopping innovations.
COVID-19 has accelerated Amazon's growth dramatically. Amazon is investing heavily in delivering a quality shopping experience while dealing with the pandemic. Amazon's geography and category expansion is there for us all to see. At Intentwise, our goal is to help you compete effectively and drive growth in this channel by providing the necessary tools and expertise.
Here are highlights of the prior quarter:  Amazon Q2 2020 Earnings