Amazon recently launched Sponsored Display, a new self-service, pay-per-click (PPC) advertising option that helps Amazon sellers grow their business by reaching relevant audiences both on and off Amazon. Sponsored Display ads empower advertisers of all sizes to expand their reach and reengage customers with display advertising that is easy to create and manage.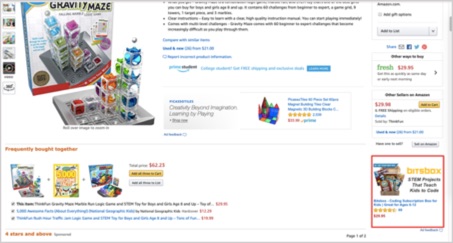 Are Sponsored Display Ads the Right Choice for You?
Sponsored Display Ads are a good choice for any brand that aims to increase brand/product awareness and demand across the web by reaching the right audiences for its business, including those who are not actively shopping on Amazon.
With Sponsored Display ads you can:
Quickly create ad campaigns that promote your entire product catalog with auto-generated creatives that can then be optimized for performance.
Show ads both on and off Amazon on desktop, mobile sites, and apps based on your audiences or product targeting strategy.
Utilize a wide range of targeting and placement options based on your advertising goals including:

Third-party websites and apps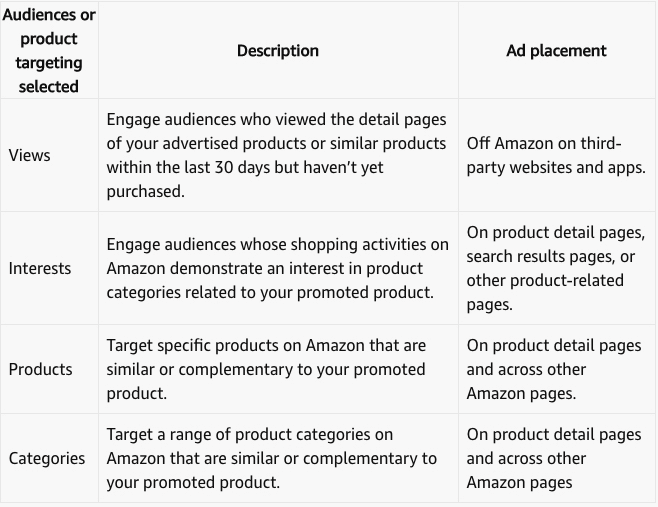 Place your ad right beside/under your competitor's listing.
Direct a highly relevant audience away from competitors and on to your product details page through powerful call-to-actions such as 'Shop Now' (only on off-Amazon sites) and by displaying the number of stars for a product and Prime badge.
Use the same campaign metrics that are available within Amazon's Sponsored Ads.
While setting your campaign performance targets, remember that Sponsored Display ads have high impressions and, therefore, will not have high conversion rates. However, the relatively low cost of this ad type and the gains in brand visibility and re-targeting opportunities more than make up for the low conversion rates.
How to Get Started
1. Select your targeting strategy (audience or products)
Vendors: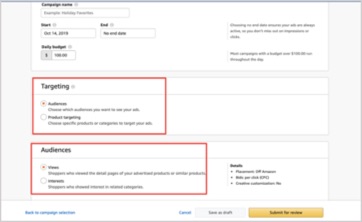 Sellers: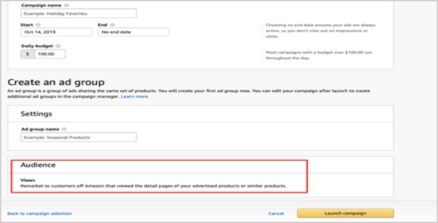 2. Set your bid and daily budget
3. Choose the products to promote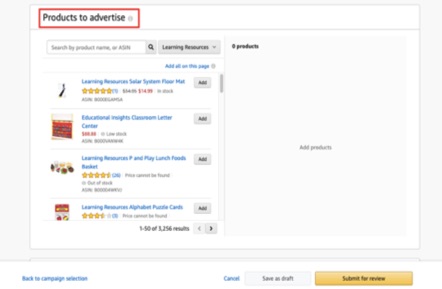 4. An ad is automatically created and will appear on or off Amazon, depending on the targeting strategy.
Read our post "Amazon Launches Sponsored Display Product Targeting" to understand why you should be leveraging this new feature today.