Certification is a very debatable concept among Analysts, Developers, and Practitioners. We will try to keep that debate for another day and in this current blog focus on how you can prepare, signup and get Google Adwords certification. Certification of any nature is a good way to learn something and also maybe get your foot into the area. Adwords certification is no different and it helps you understand the best practices in online advertising and the usage of Adwords. The best practices include the value proposition of online advertising, campaign setup, campaign management, and optimization. Measurement and optimization is a very important aspect of knowing Adwords.
To become Adwords certified one needs to pass two of the Adwords certification exams,
1. Adwords Fundamentals exam (mandatory)
2. One of the following topics: Search Advertising, Display Advertising, Mobile Advertising, Video Advertising, or Shopping Advertising
The process to take the exam is easy. Any member of Google Partners can earn the Adwords certification or an individual NOT associated with any agency can also write the certification exams.
1. Visit www.google.co.in/partners/ for the login.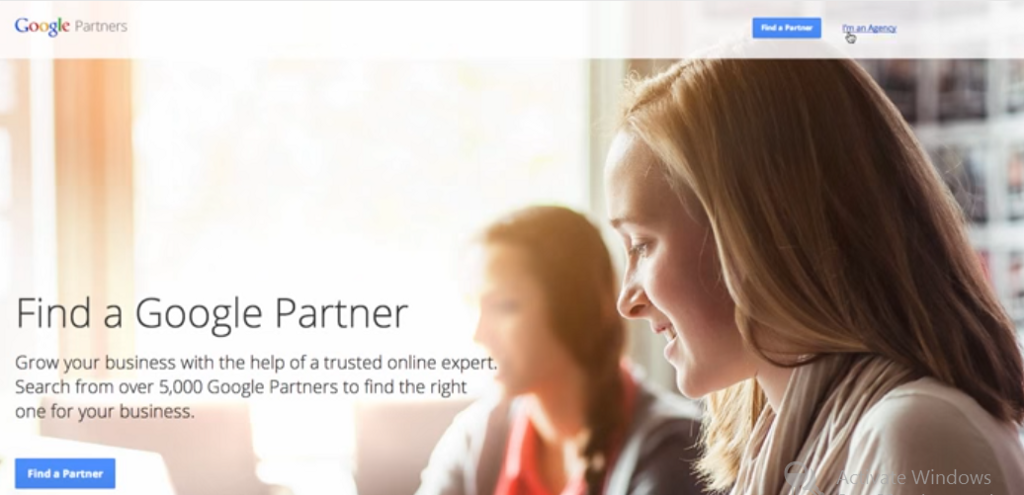 2. Click on I'm an agency and then join Google partner thereby agreeing to the terms and conditions.
3. Enter the details and confirm the Email-verification process.

4. Type your organization name in the space and click on continue to overview.
5. Confirm the affiliation with the agency through Email
6. Click on Adwords or Analytics to take the respective exam.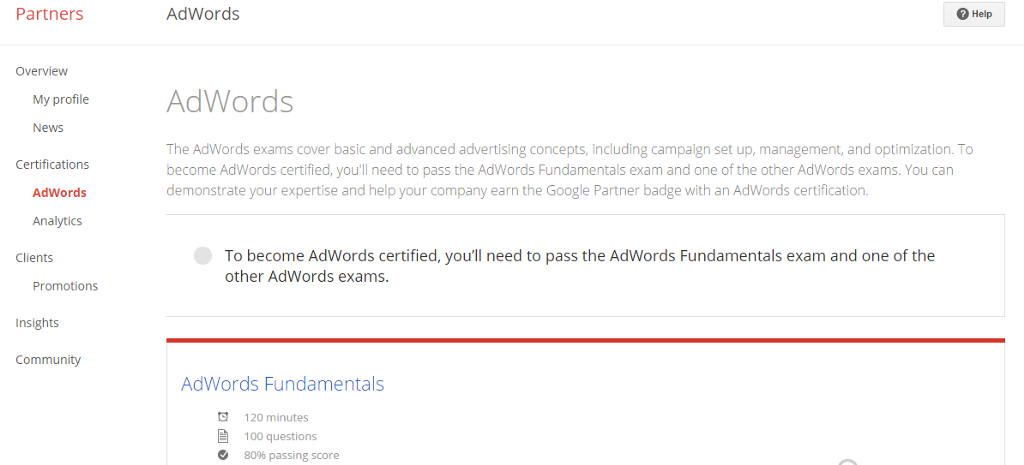 7. Click on Take exam.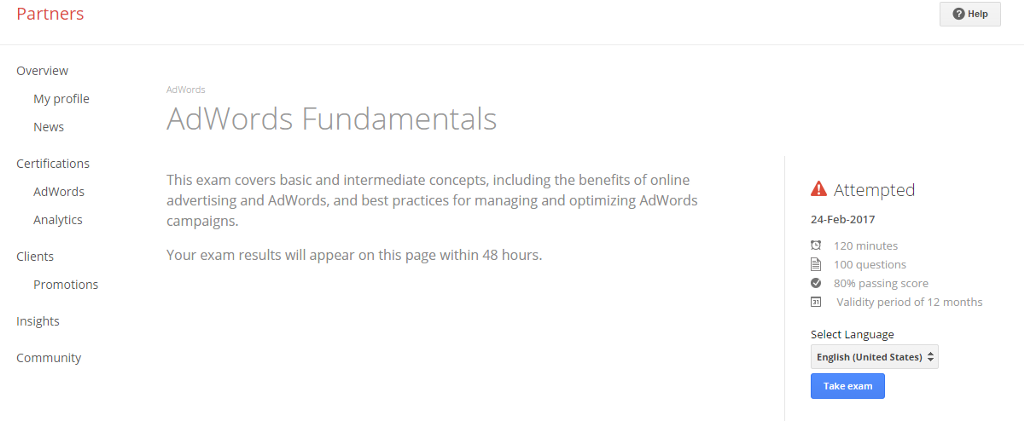 The time limit for the exam is 120 minutes and one needs a minimum of 80% in the chosen subject. The picture mentioned below can be used for further reference. The exam can only be taken once a week.

Some of the useful reference materials are mentioned below: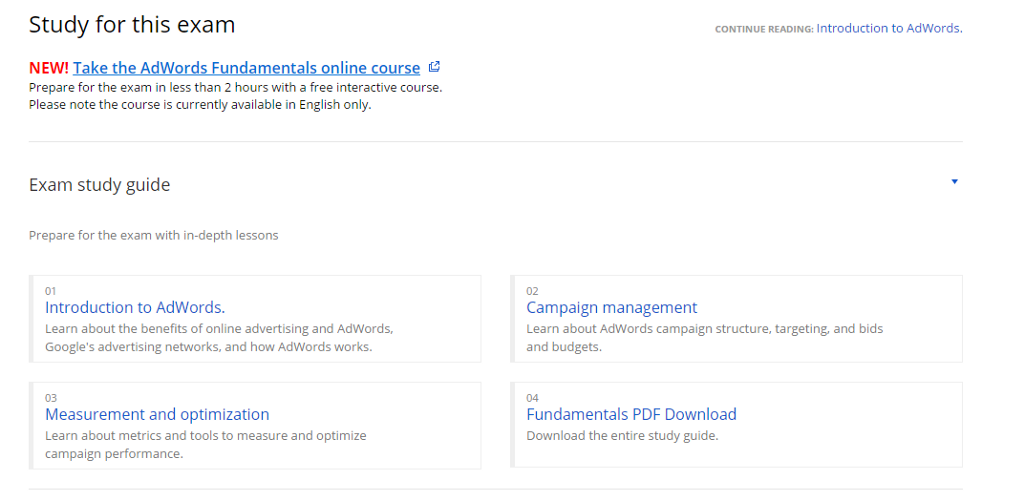 After successfully clearing the Exam, the Adwords Certification is being awarded which looks like this.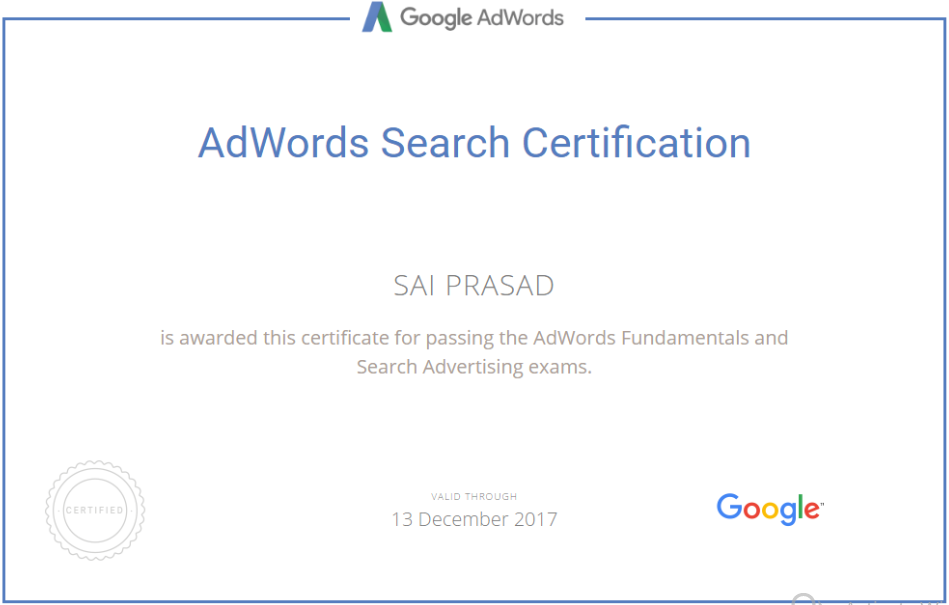 Read our post "Google Academy for Ads and Adwords Certification" to learn about the impact of Google moving all courses and certifications to the Academy for Ads interface.