To ease the hectic & rigorous process of optimization, Amazon has launched yet another time-saving feature – Targeting Page. This feature helps us find the gray areas as well as growth areas in just a few steps and makes our lives easier.
What is Targeting?
Available for an account level view, this feature displays all the targets (automatic, keyword, product, and audience targets) for active Sponsored Products and Sponsored Display campaigns & ad groups. With this newest feature, we can analyze the delivery and performance metrics for every target and this can be done with just a few clicks.

Key Features of Targeting Page
• Non-Deliverable targets
We can now find the total number of targets in our campaigns and ad groups that are active but have not delivered any impressions. It also takes us to the non-performing targets with just one click.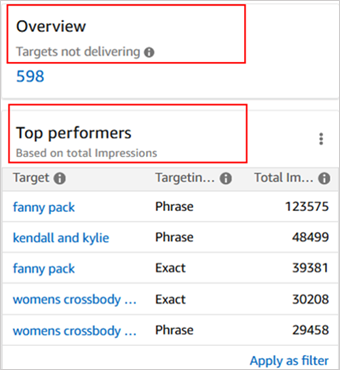 • Sorting Options
Apart from the non-performing targets, there are multiple sorting options available to analyze the performance of these targets. We can sort it out with top and bottom-performing targets based on multiple metrics such as impressions, clicks, and orders.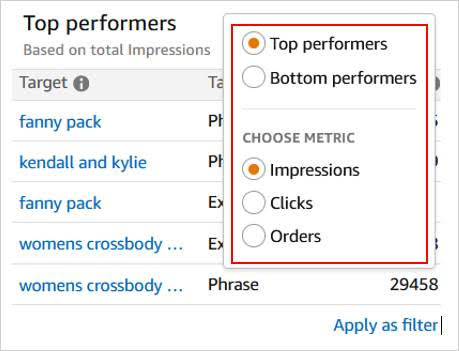 Benefits of Targeting Page
Optimize the targets that are not delivering & be more competitive.
Increase efficiency in performance analysis & bid optimization without downloading multiple reports and going to each campaign & ad group.
Adjust bids and disable or re-enable the targets without leaving the page.
Identify the top and bottom performing targets in a few clicks.
Conclusion
This time-saving feature has been launched in August 2021. If used correctly, brands can utilize their full potential to manage & optimize their accounts in a structured way without missing out on any opportunities. Amazon's Targeting page benefits vendors, sellers and is available for all the marketplaces.
Want to read more? You might like our post – Audience Targeting with Sponsored Display Ads.