Making changes on the Amazon ad console and not having those reflected within your ad management platform can be challenging. Examples of changes include new campaign creations, new keywords additions, and more.
We have an exciting new product update!
Users can now instantly sync the Amazon ad console with the Intentwise platform on-demand with the latest update. In addition, the Intentwise platform now syncs with the Amazon console every 4 hours. We have plans to bring that down even further very soon.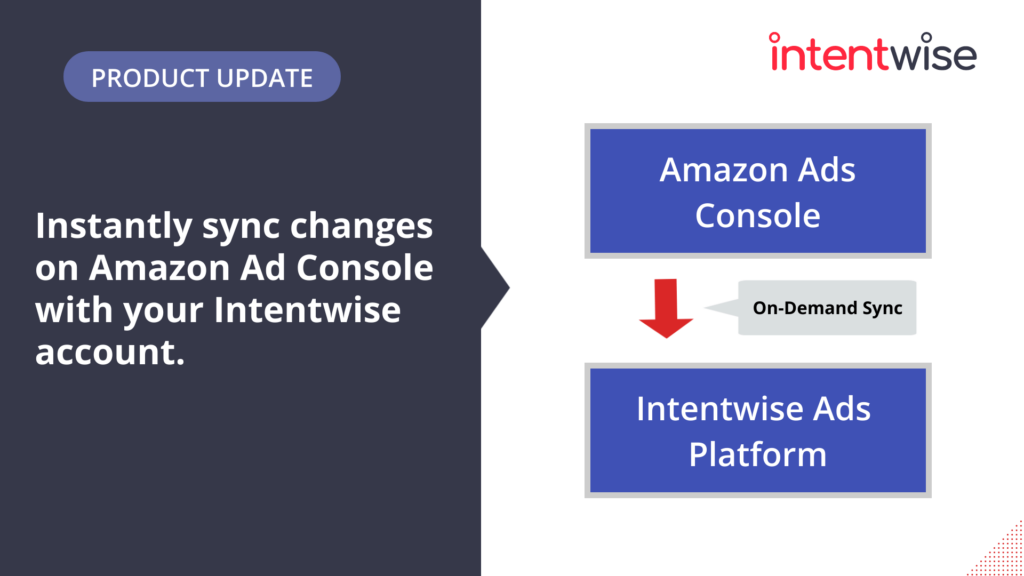 Behind the scenes, there is a fair amount of technical complexity that had to be addressed before we bring this capability to you. Amazon API restrictions, account sizes, number of changes to name a few. Our team continues to deliver solutions to problems at a massive scale.
Interested in learning more? Schedule a demo here.