One of the most heavily used capabilities on our platform is the age-old concept of alerting. Set your criteria and frequency, add team members as watchers, and never miss anything critical.
Intentwise makes it easy to customize and enable Alerts, which notify you when an event takes place or when a specific condition is met. You can even add emojis so that you visually understand the importance/criticality as alerts roll into your inbox.
Here are a couple of examples:
Get notified when a product drops to zero impressions

Criteria: Product Impressions = Zero Yesterday
Receive a notification when a campaign meets set criteria

Criteria: Campaign Performance ACOS <= 10%
With Intentwise Alerts enabled, you will never miss a beat! 😎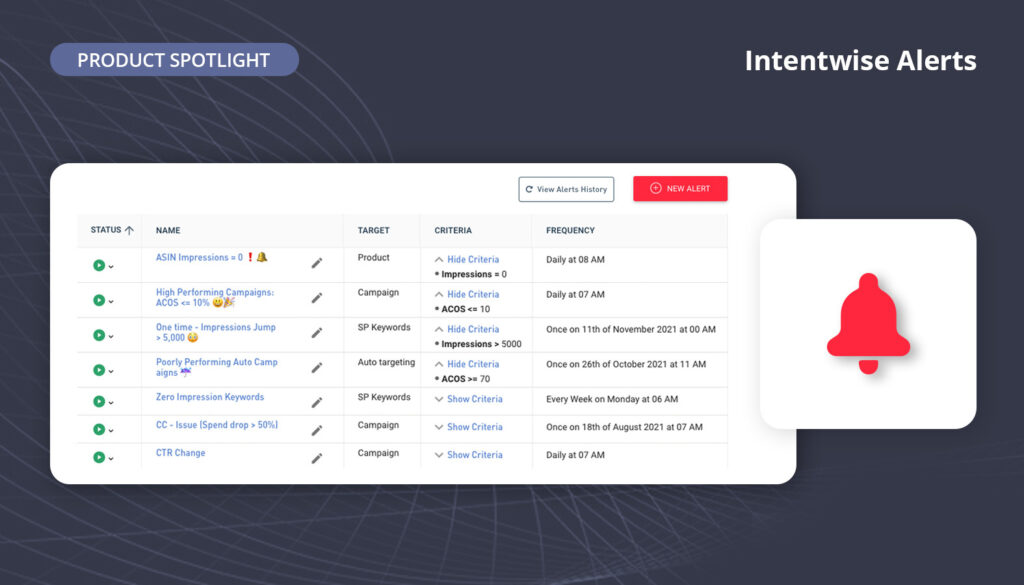 Want to see a demo or take it for a spring? Please schedule a time here.